Heather McFarlane, Attorney, Mediator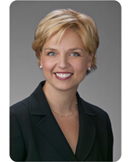 After over a decade of representing fortune 100 and insurance carriers, I formed a boutique law firm.  My dream was to bring my knowledge and big-firm, client-focused attention to smaller companies.  I have represented businesses in all aspects of commercial disputes – contracts, corporate governance (and dissolutions), insurance coverage, directors and officers disputes, professional liability, trade secrets, and personal injury.  I advise and fight for businesses.
Since 2010, I have also been serving as a mediator in civil cases.  As a mediator, my job is to assist the parties in brainstorming solutions to their problems; not to settle the case.  I come to mediations prepared and ready to focus my full, undivided attention to the parties.
I am also proud of my experience in the court room.  I have first-chaired 16 jury and 4 bench trials, and two commercial arbitrations to verdict.  In addition, I have successfully protected verdicts on appeal in the Federal Circuit (patent infringement case), and at the Texas state level (First Amendment and corporate governance cases).
I represent a number of companies where I serve as a general counsel to them, including with providing advice and assistance with respect to their intellectual property issues.  If I cannot directly address their legal problems, I save my clients time and money by directing them to the right professional for their problem.
I also advise and consult with other attorneys in matters of complex litigation.  I bring years of e‑discovery experience to create and implement strategies in cases with voluminous documents and electronically-stored information ("ESI").
In 2013, the Texas Bar Foundation elected me as a Sustaining Fellow, one of the highest honors that can be bestowed upon a member of the State Bar of Texas.  Only the top 1/3 of 1% of Texas attorneys are invited to become Fellows of the Texas Bar Foundation.
I have been selected for inclusion as a Texas Super Lawyer® every year that I have been eligible – an honor bestowed on less than 5% licensed lawyers in Texas – in the areas of commercial litigation and in alternative dispute resolution.
Lynda Hart, Paralegal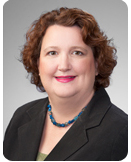 As a paralegal with over 28 years' experience, I assist in all aspects of representing a client from the initial intake of the case through mediation, litigation, and trial.
While in college, I joined the United States Navy Reserves, which trained me as a hospital corpsman.  I served in the Middle East during Operation Desert Shield.  Although I learned that a career in medicine wasn't the right choice for me, my medical and military background has been invaluable with regard to discipline, organization, and respect for the law.
My first paralegal job was for a small general trial practice in Lubbock where I helped with many different areas of the law and was encouraged to learn and complete my education.  In 1992, I moved to Houston and went to work for the international law firm, Fulbright & Jaworski LLP where I gained experience with much larger cases.  I later went on to do mass tort plaintiff's work.  Working for both plaintiffs and defendants; and individuals and businesses has given me a helpful perspective.
I've never been satisfied to "just get it done."  I am constantly seeking better ways to accomplish tasks and produce the highest quality work product for the firm's clients.
I live in Santa Fe, Texas with my husband and daughter.  I enjoy all types of crafts, especially sewing and embroidery, and spending time with family and friends.
---