You have scheduled your first online mediation. What's next? If you're mediating with me, we'll be using the Zoom.us software. Download the Zoom app on the device you intend to use. If you are a lawyer, I recommend that you plan to use a desktop or laptop for full functionality. If you are a client, feel free to use a smartphone or tablet.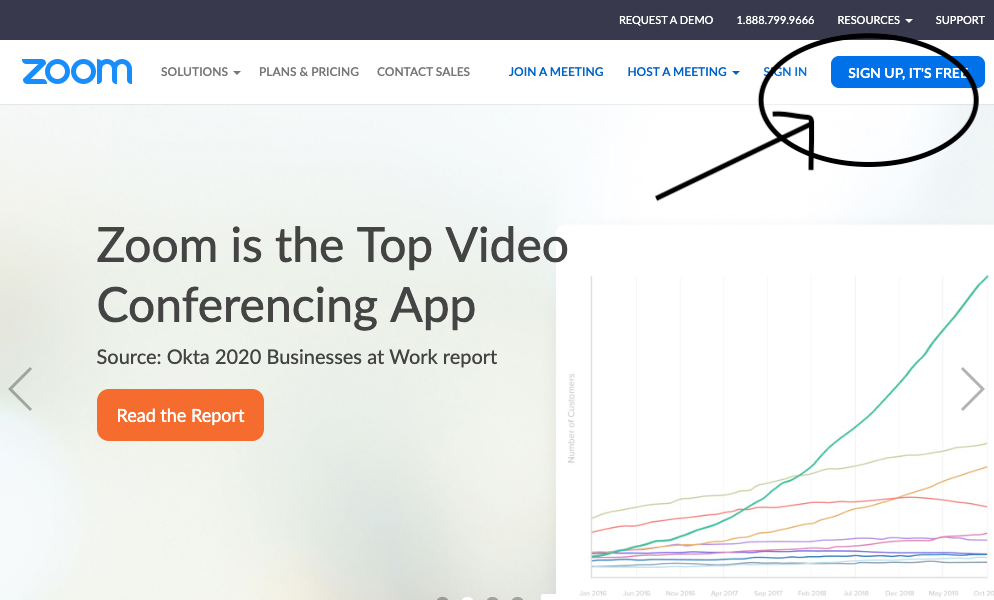 Take some time to customize your profile, including uploading a picture. If your video stops for any reason, the other participants will still see a picture of you. The option to change your profile picture can be found on Zoom's website by clicking "Profile" on the upper left screen. It will prompt you to upload a picture.
Next, test your audio and video. You can test your video and audio by clicking on the settings icon.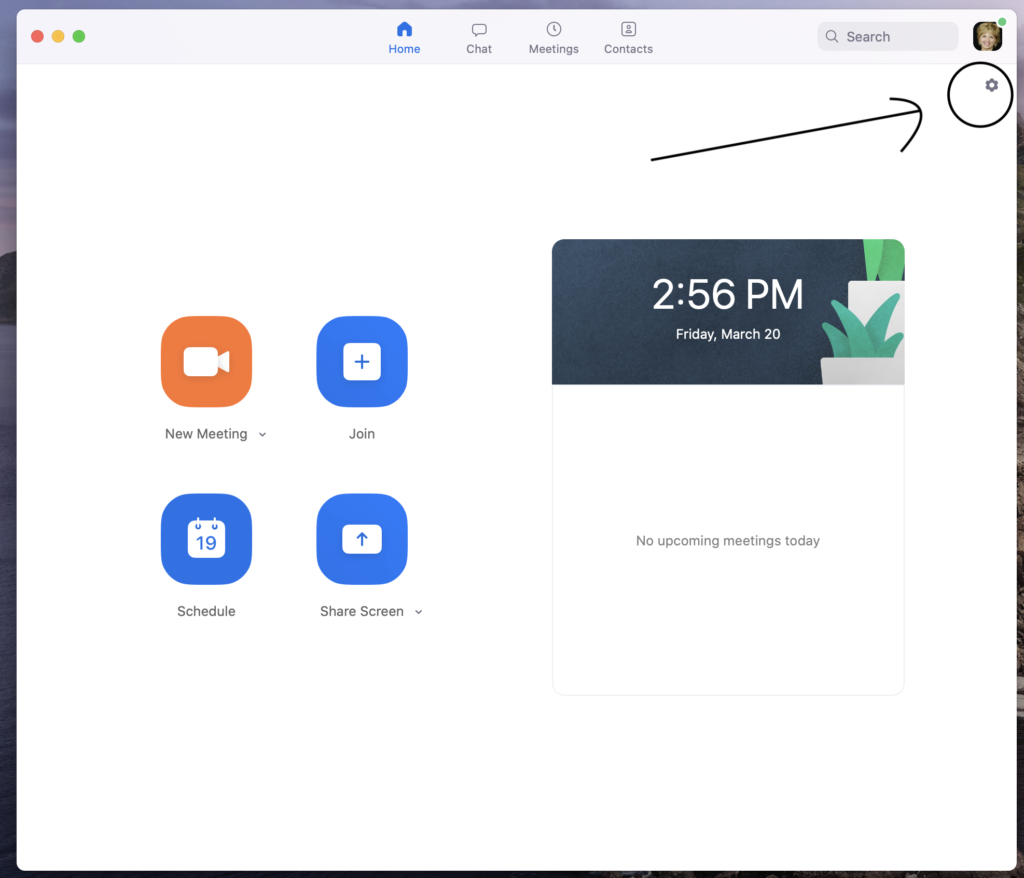 Navigate to "Audio." Then, choose the source of your audio and video from the dropdown list next to "Test Speaker" and "Test Mic." Finally, click the test buttons for both speaker and microphone to check that your settings work.
Now it's time to test the video settings. The Video settings allow you to preview what everyone else will see when you log into your mediation. Look for how you're framed in the video: be sure your entire face shows. There's nothing worse that seeing people's foreheads without the rest of their face! Next, look at the lighting. If your face is dark, move in front of a window or adding lamps or other lighting.
Finally, think about your background. I have hung a quilt top behind me to minimize distractions, and to provide privacy from others seeing inside my home office. You have another option, however. Another setting is "Virtual Background." With a virtual background, you can choose one of Zoom's preloaded pictures, such as outer space or the Golden Gate Bridge. You can also upload your own photo for background.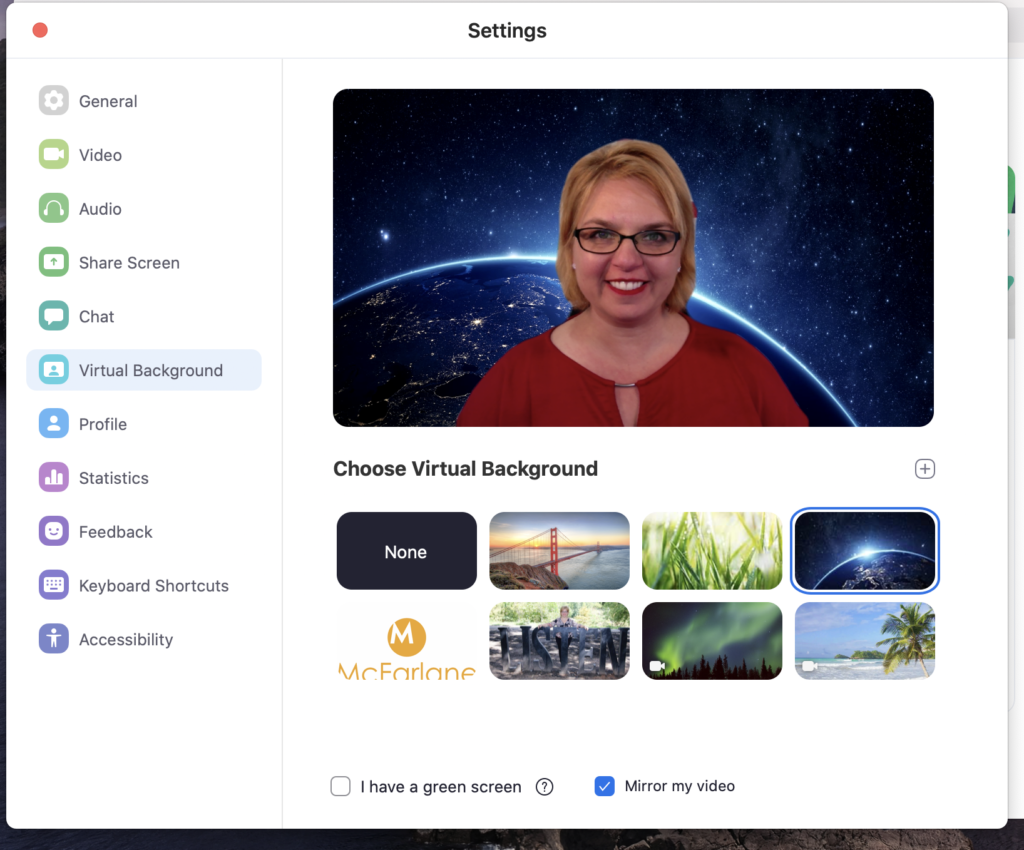 For most, using the virtual background will pixelate your edges – for example, you can see my actual background peeking through near my hair. I have never minded this slight imperfection, and the virtual background can help convince people to use online mediation because of the privacy it provides.
Stay tuned for my next blog post: Best Practices During Online Mediation.